I'm going to try share these projects one at a time so you can see the progress of turning our little [rental] house we love, into a home.
Our budget is minimal, our time is limited, our creativity is lacking, but I'm plugging away!
Shortly after we moved in, we took a trip to Ikea to get bookshelves. While at Ikea I saw an idea in their little room setups that inspired me to decorate our kitchen.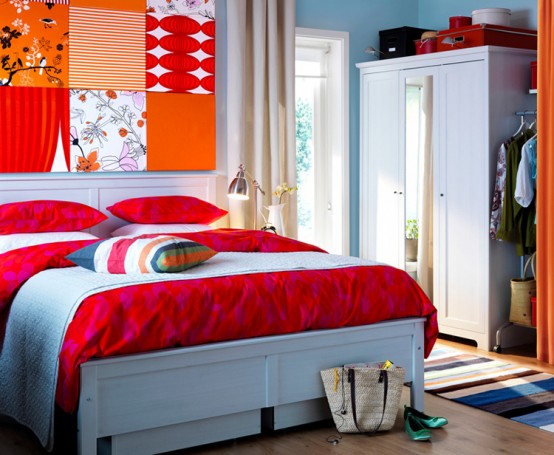 So, months later, we visited JoAnn Fabrics and picked out a couple favorites.
We bought three canvas' from Michael's--24 x 32 I believe, and then one smaller one, about 14 x 18.
Here's how make a cheap, easy wall decoration to brighten up any room!
First, iron your fabric
lay the canvas upside down on the upside down fabric and cut roughly with 2-3 inches on each side.
Carefully fold over about 1/2 inch of the fabric
and fold it up to the canvas frame:
Place a thumb tack
The rest is easy...continue folding and tacking about every 3-4 inches.
...until you come to a corner!
By trial and error I figured out the best way to tack the corner so watch carefully:
Take the point of the corner and draw it up directly over the middle of the corner point of the frame
Now take the little flap on the right side and fold it down straight
then fold and pull over the left side straight up as well
and tack at least twice
repeat around all side...making sure to pull the fourth side HARD before tacking up (you want that baby taught)
and this is what you get!
And then repeat all of those steps twice more, hang them on your empty looking kitchen wall, and enjoy some color!